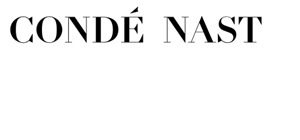 Alpha Training has been working with some of the best known, oldest and largest companies in the UK Media and Publishing sectors for over 30 years including the BBC, ITV, Conde Nast, and Digital UK.
We provide a wide range of Information Technology training in Microsoft and G Suite apps, as well as document management systems, digital asset management systems, finance and HR systems, CRM systems, and communication and collaboration tools. Additionally we design and deliver training on clients bespoke technology solutions.
Condé Nast
Condé Nast is a global media company that is home to some of the world's leading print and digital media brands, including Vogue, GQ, Glamour, House and Garden, World of Interiors, Vanity Fair, Tatler, Wired, LOVE and Conde Nast Traveller.
In 2008 Alpha Training was invited by the IT Director of Condé Nast to perform training needs analysis and to provide a regular programme of Windows and Mac based training. Condé Nast employs a wide range of people with very different roles and requirements – from writers and researchers to designers and sales - and it was crucial that the training be relevant for different roles on every brand.
In recent years we have supported Condé Nast's global rollout of new communications and collaboration tools - G Suite, Slack, Zoom and 8x8 VOIP. This included creating user guides for print and online, developing and delivering bite size training sessions for the classroom and via Zoom, and providing floorwalking support to staff at their desks. In addition, we supported Condé Nast's global rollout of ServiceNow - designing and delivering training sessions for their technical support staff.
We also provide regular training on Salesforce to staff involved in print and online advertising and event sales bookings and reporting. And we deliver training on Condé Nast's digital asset management system to staff who need to be able to search and syndicate images and videos across Condé Nast's global markets and titles. Additionally we provide training on Adobe Creative Cloud - After Effects, Illustrator, InDesign, PhotoShop and Premiere Pro.
In the past we have designed and delivered regular bite size classroom courses and one to one coaching on Microsoft Office - Excel, Outlook, PowerPoint, Word - for Windows and Mac, and Keynote for Mac, and on Social Media and Web Publishing.