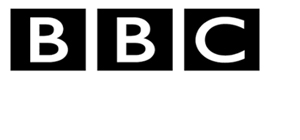 Alpha Training has been working with some of the best known, oldest and largest companies in the UK Media and Publishing sectors for over 30 years including the BBC, ITV, Conde Nast, and Digital UK.
We provide a wide range of Information Technology training in Microsoft and G Suite apps, as well as document management systems, digital asset management systems, finance and HR systems, CRM systems, and communication and collaboration tools. Additionally we design and deliver training on clients bespoke technology solutions.
BBC
The BBC is the world's oldest and largest broadcasting organisation, with over 20,000 staff. Since 1989 Alpha Training has worked in partnership with the BBC to deliver Information Technology training including business as usual training, as well as many large scale change projects including several Microsoft Office migration programmes, the implementation of document management solutions, and many other bespoke systems.
In more recent years our work with the BBC has focussed on projects delivering e learning solutions, and remote online learning. In 2014-2015 we delivered 167 days training consultancy on Project SMART – a major reimplementation of the BBC's SAP Finance & Procurement system. In 2015 we delivered 108.5 days training consultancy on myDevelopment – a rollout of a new SAP SuccessFactors Talent and Learning platform. Both projects involved creating bespoke elearning modules and videos, and delivering face to face and remote online training.
Until 2012 the focus was more on classroom delivery and every year we provided around 300 days' course development and delivery throughout the UK. We have delivered business as usual and bespoke events on Microsoft Access, Excel, Outlook, PowerPoint, Project, VBA, Visio, Word, and on digital technologies and design. We continue to deliver Microsoft office training, usually on more advanced topics.
Over the years we have helped deliver several Microsoft Office migration programmes for the BBC, as well as introduce new document management systems, bespoke programme commissioning and resource scheduling systems. Alpha Training has also delivered training on internet technologies and web design for the BBC, and designed the multimedia element of the ground breaking BBC Upfront staff induction programme.
Working with inhouse subject matter experts we have designed courses, created course materials, delivered classroom courses, remote online training and provided teams of trainers to deliver floorwalking support. Delegates have come from a wide range of leadership, management, production, and business support roles each - including many celebrities and a couple of Director Generals - all with different skills and needs.
Course evaluations have been consistently excellent. In the latest course evaluations, covering 20 courses over a 3 month period, our trainers achieved an average rating of 93.5%, 87% being the required minimum.
Training Manager, BBC
"Alpha Training has continued to be a long-standing partner in providing both standard courses and a full range of bespoke training initiatives. The support supplied to us is always of an exceptional quality, providing highly motivated and enthusiastic trainers who are always willing to go that extra mile for you. What is critical to us is the flexibility of Alpha Training's approach to meeting our often changing requirements and they understand our need to provide relaxed and informal training to suit the culture of the BBC."